2022 Update: The holiday season wouldn't be complete without sharing our favorite Canine Christmas Caroling Parodies! First created with help from our original "cheerful hound", Toby, a few years ago, we are grateful to be able to look back and continue to re-share these fun songs inspired by Toby. Enjoy!
-----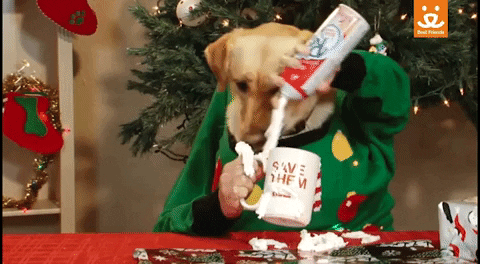 Originally published in 2019: This Christmas season we partnered with our resident cheerful hound, Toby, for inspiration for a dog's version of the Christmas classics. We had a lot of fun writing them and hope you enjoy our "caroling parodies" and find them relatable in your own lives with your furry friend!
 Enjoy and have a wonderful holiday season! 
Your friends at Cheerful Hound,
Amanda & Toby, the Cheerful Hound
If Dogs Wrote Christmas Songs...
(Cheerful Hound Caroling Parodies) By The Cheerful Hound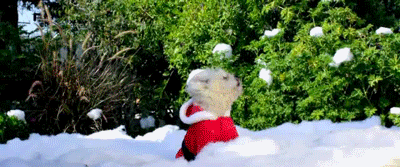 #1 - Jingle Bells - (Snow Adventure)
Dashing through the snow, snow up to my chest,
I love rolling down the hill, snow days are the best!
Little ones come over, the play time just begins,
What fun it is to play in snow again and again!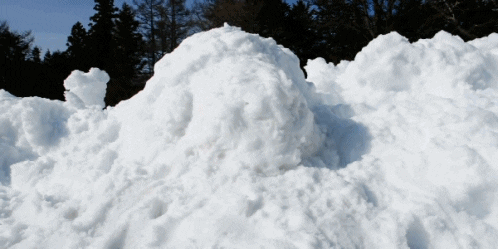 #2 - Baby, It's Cold Outside - (Mommy It's Cold Outside)
"It's time for your walk…"
"But Mommy, it's cold outside"
"But it's your final evening potty…"
"But Mommy, it's cold outside"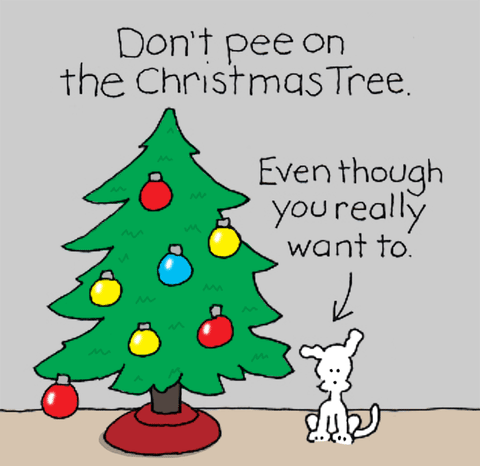 #3 - O'Christmas Tree - (Tree Temptation)
O' Christmas Tree, O'Christmas Tree,
How tempting are your branches...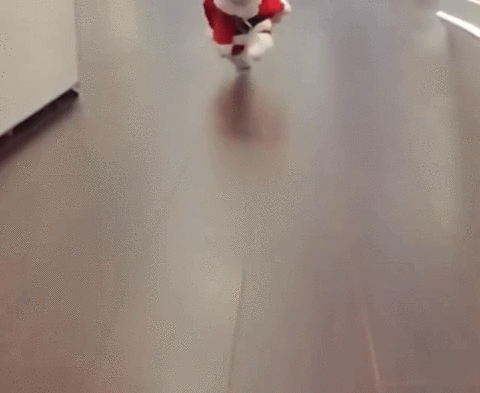 #4 - I Saw Mommy Kissing Santa Claus - (No Red Suits in This House!)
I saw Mommy kissing Santa Claus, underneath the Christmas tree last night…
I didn't make a peep, but I did make a leap!
I scared him off when they thought I was fast asleep!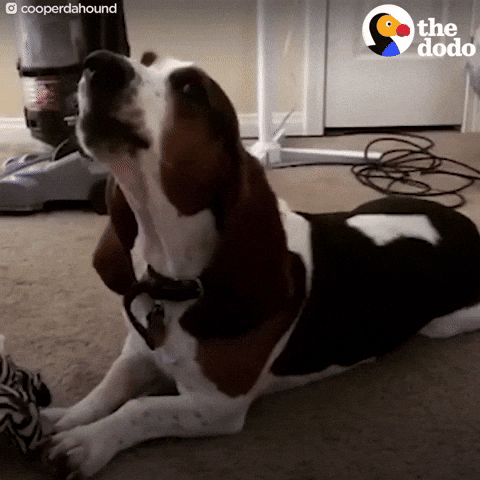 #5 - Silent Night (Howly Night)
Silent Night, howly night
All is calm, moon so bright...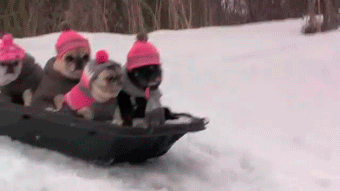 #6 - I'm Dreaming of  White Christmas (Yellow Christmas)
I'm Dreaming of a White Christmas,
just like the ones I used to know.
Where the snow is fluffy and we are so lucky,
to run and paint the snow yellow….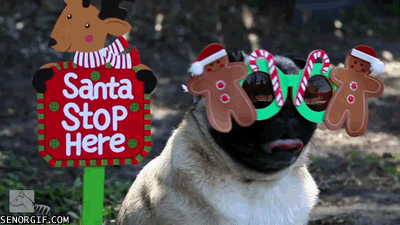 #7 - The Most Wonderful Time of the Year (Yappy Season)
It's the yap-yappiest season of all
So many happy greetings, endless family meetings,
When friends come to call!
It's the yap-yappiest season of all
#8 - We Three Kings - Star of Wonder (Jar of Wonder)
Jar of wonder, jar of treats
Jars of tasty goodies complete
Top of fridge leading, still proceeding
Guide us to our favorite treats!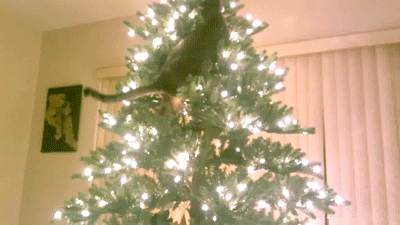 #9 - Rocking Around the Christmas Tree - (Racing Around the Christmas Tree)
Racing around the Christmas Tree, as the cat climbs to the top….
I try to catch him, but it's too late, he's already on the top!
Jumping around the Christmas Tree, I'm determined to catch that cat!
What a fun game, 'til the tree tips over, and he's run off, just like that!
#10 - Run Rudolph Run - (Run Run Toby)
Run, Run, Toby, Santa Claus is coming tonight!
Go and take the shortcut, make it home in record time.
Run, run, Toby, gotta put the cookies out on time!
#11 - It's Beginning to Look A Lot Like Christmas - (My Favorite Sight to See)
It's beginning to look a lot like Christmas,
Bright lights, festive decor
But the prettiest sight to see, is the family who loves me
They're the ones I adore! 

And last, but not least - Toby's personal favorite: 
#12 - I Want A Hippopotamus for Christmas  - (Cheese for Christmas)
I want a giant piece of cheese for Christmas
Really any type of cheese will do…
No healthy snacks, those are queasiest
I only like snacks that are the absolutely cheesiest
And Creamy Cheesy Goodness likes me, too!
Have a Merry, Cheesy Christmas! - The Cheerful Hound Crew